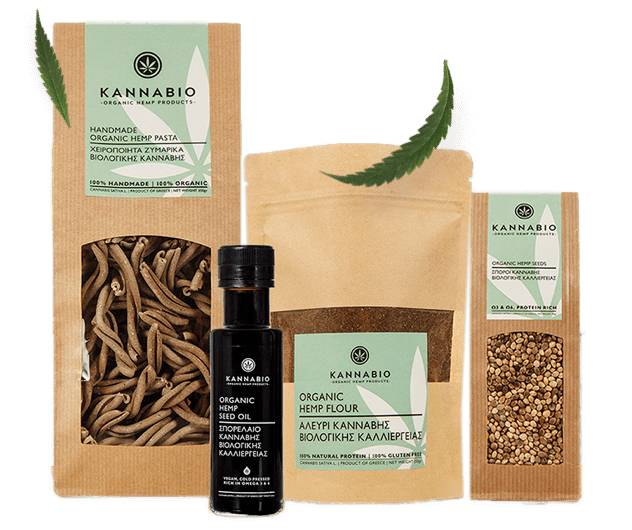 Greek / Biological Products
Greek Cannabis production companies (CBD / Cannabidiol) have become very popular in the Greek Market. And they are offering excellent, certified, natural, and biological Greek Cannabis products.
Besides products of our own crops, in the number 1 cannabis – CBD oil Shop in Greece you can find a large gamut of products.
Like biological Cannabis Sativa L. crops, from the Futura 74 selection, and raw cannabis flowers with CBD for your hot brew, cooking and even vaping.
Find Hemp seed oil, essential oils, hemp proteins, beeswax (Iasis, Analgia), rose water, CBD powder (pollen /Kief) and handmade soap bars.
Organic Hemp Flowers Kannabio

€

7.80

Hemp Floral Water Kannabio

€

5.00

Organic Hemp Flowers KannaBio (grated)

€

8.80

Full Spectrum Bio CBD 300mg – 10 ml

€

18.00

Kannabio Organic Hemp Pasta – 350gr

€

5.10

Olive Oil Soap With Hemp Seed Oil – 100gr

€

3.42

Organic Raw Hemp Flowers – 30gr

€

9.90

Organic Raw Hemp Flowers – 25gr

€

8.90

Kannabio Active | Hand made Bio Cannabis Soap – 105gr.

€

5.60
WELCOME TO
The content of this website is intended for adults only. If you are over 18 years old please confirm.
You have to be over 18 years old in order to use this website
COOKIES POLICY
Our site uses cookies so that we can provide you with better services. By continuing browsing, you agree to the
Terms of Use
.