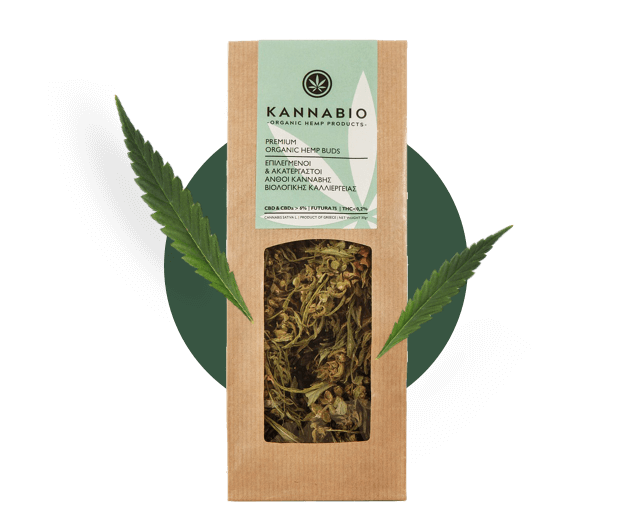 Raw CBD Cannabis flowers
The raw CBD cannabis flowers are 100% organic and biological Greek products from Cannabis Sativa L strains.
They are certified, collected and processed by hand and containing rich conciseness of cannabidiol (CBD and CBDa) and small tetrahydrocannabinol (THC) making them totally legal for the Greek market.
The raw cannabis flowers with CBD are appropriate for cooking, a perfect match in a tea/brew, or for vaping. They have antioxidant properties and all the benefits and curing benefits of cannabidiol.
For a strong, organism with health and wellness. Feel the difference in your health today, discover nature's secrets.
Organic Hemp Flowers Kannabio

€

7.80

Organic Hemp Flowers KannaBio (grated)

€

8.80

Organic Raw Hemp Flowers – 30gr

€

9.90

Organic Raw Hemp Flowers – 25gr

€

8.90
WELCOME TO
The content of this website is intended for adults only. If you are over 18 years old please confirm.
You have to be over 18 years old in order to use this website
COOKIES POLICY
Our site uses cookies so that we can provide you with better services. By continuing browsing, you agree to the
Terms of Use
.