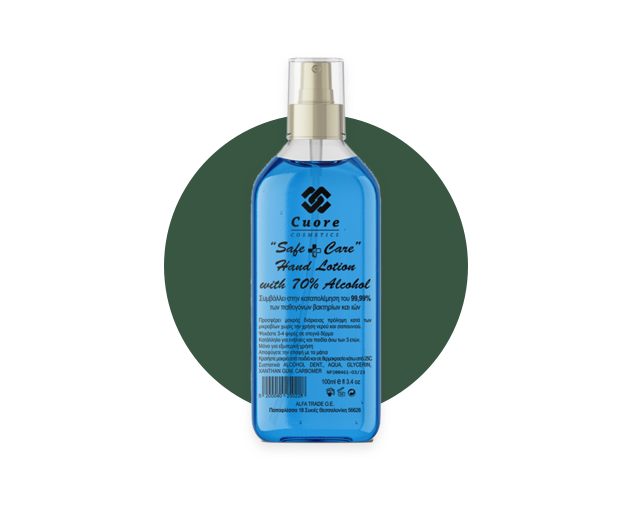 Hand Lotion and Gel Antiseptics
The Hand Lotion and Gel from Cuore Cosmetics with 70% alcohol can help effectively fight 99.99% of pathogenic bacteria and viruses.
Cuore Cosmetics hand lotion and gel offer long-lasting anti-germ protection without the use of soap and water.
The antiseptic and antimicrobial gel and lotion are friendly towards the skin and suitable for adults and children over 3 years old.
Enecta Hand Sanitiser Gel with 100mg CBD – 100ml

€

5.95
WELCOME TO
The content of this website is intended for adults only. If you are over 18 years old please confirm.
You have to be over 18 years old in order to use this website
COOKIES POLICY
Our site uses cookies so that we can provide you with better services. By continuing browsing, you agree to the
Terms of Use
.