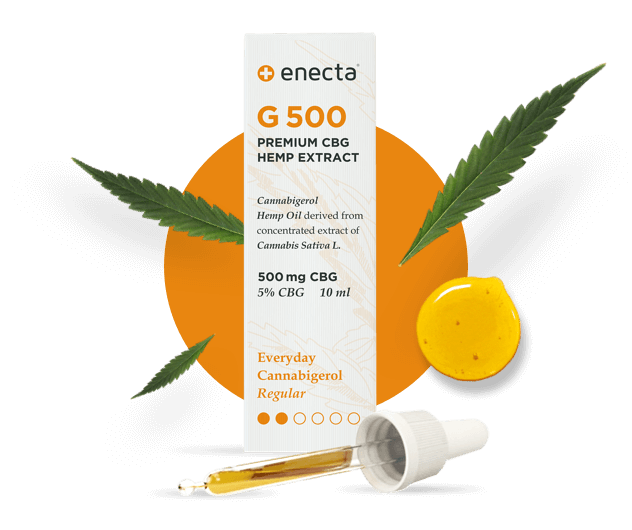 CBG Oil Cannabigerol
Cannabis seed CBG oil (cannabigerol oil) is considered as the father of all the cannabinoids. It is mentioned as "stem cell" or "parent" of other plant-cannabinoids. And functions along with all the other cannabinoids like CBD or THC offering a joint action and balance.
Studies have proven that CBG has dozens of beneficial properties like as it has anti-inflammatory, anti-pain, anti-spasm action, it triggers appetite, helps with sleeping problems and it also has many other properties combined with CBD cannabidiol. A natural food supplement for enduring organisms and health on the whole offering physical wellness and spiritual clarity.
Enecta G 500 CBG Oil

€

39.95
WELCOME TO
The content of this website is intended for adults only. If you are over 18 years old please confirm.
You have to be over 18 years old in order to use this website
COOKIES POLICY
Our site uses cookies so that we can provide you with better services. By continuing browsing, you agree to the
Terms of Use
.