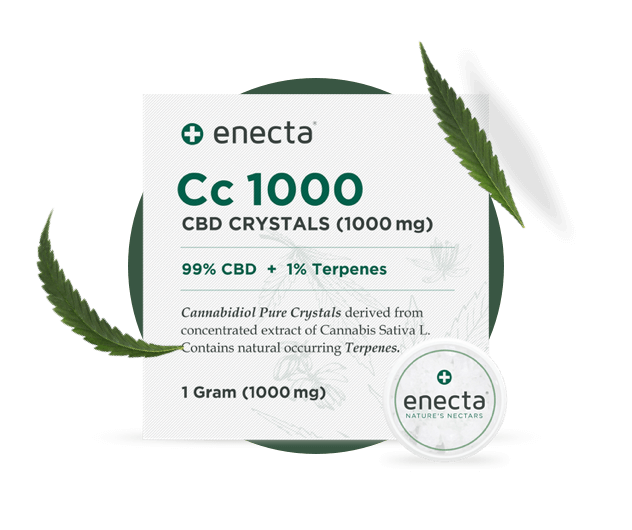 CBD & CBG Crystals
Cannabidiol CBD & CBG (cannabigerol) crystals are the purest forms of cannabidiol and cannabigerol extracts.
They are 100% safe and lab-certified products (GMP) from organic crops in the EU. CBD and CBG have multiple ways of use. You can inhale them after heating in a vaporizer, dissolve them under your tongue for the immediate reception of CBD/CBG.
Use them to make your own CBD refill liquids, add them in a vaporizer to enhance the effect of cannabis flowers use, or add them in your food or sweet dessert recipes. And enjoy all the benefits of Cannabidiol in body and mind; as good external health begins from the inside!
Enecta Cc1000 CBD Crystals – 1000mg

€

73.95

Enecta Cc500 CBD Crystals – 500mg

€

39.99

Enecta CBG Crystals – 500mg

€

39.95

Endoca Cannabis Crystals 98% CBD

€

43.00
WELCOME TO
The content of this website is intended for adults only. If you are over 18 years old please confirm.
You have to be over 18 years old in order to use this website
COOKIES POLICY
Our site uses cookies so that we can provide you with better services. By continuing browsing, you agree to the
Terms of Use
.