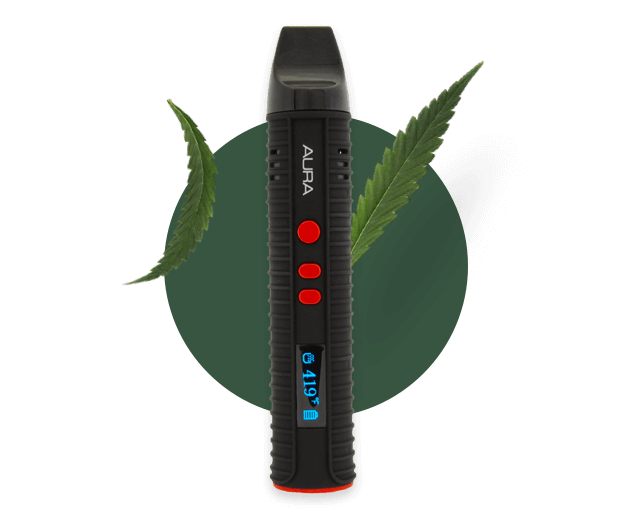 CBD Vaporizer
CBD vaporizers for Cannabis (Hemp vaporizers) are devices similar to electronic cigarettes but they work by heating the content in special ceramic chambers.
CBD cannabidiol products get warm, turning its content into steam. e.g. Cannabis wax, cannabis flower, raw hemp flowers, hash for steaming, CBD vape e-liquid replenishes.
As a result, they release all the active cannabinoids and terpenes granting the receiver with instant gains of CBD and other particles for instant relaxation and pleasure. The absolute vaping experience!
In our e-shop, you will find only the best-selling portable and tabletop cannabidiol vaporizers (vapes) in the market without wasting time to search.
When using vaporizers with cannabis raw flowers (CBD raw/buds), it is recommended to use a grinder so the heating chambers won't get stuffed.
'Flowermate' V5.0S Pro Vaporizer

€

138.00

Dynavap VapCap M – 2020

€

80.00

CRAFTY+ Vaporizer | Storz & Bickel

€

290.00

DaVinci IQ2 Vaporizer

€

244.00

Flowermate Cap Vaporizer

€

75.00

Flowermate AURA vaporizer

€

80.00

Red-Eye' 'E-Livi8' Vaporizer

€

147.00

DaVinci Miqro Vaporizer

€

144.00

XMAX V2 Pro Vaporizer

€

67.90
WELCOME TO
The content of this website is intended for adults only. If you are over 18 years old please confirm.
You have to be over 18 years old in order to use this website
COOKIES POLICY
Our site uses cookies so that we can provide you with better services. By continuing browsing, you agree to the
Terms of Use
.